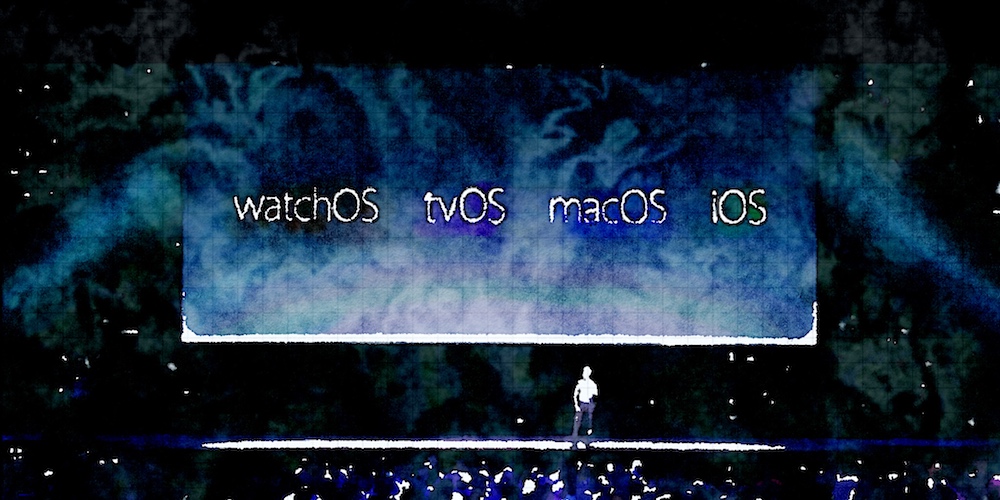 That's right: full team coverage: all our resources were devoted to covering Apple and their WWDC this week. They released new hardware: Macs, iPads, and a HomePod. They also made updates to watchOS, macOS and iOS, with improvements to Siri, AR and machine learning. We had a ton of notes below digging into each of the different parts below.
Download #298: Full Team Coverage Of Apple's WWDC
Subscribe to the Furlo Bros Tech Podcast ( iTunes  Google Play Music )
Watch #298: Full Team Coverage Of Apple's WWDC on YouTube
Become a Patron
This podcast is sponsored by listeners like you. Become a Fanboy starting at $1 per month. You can also be a Nerd, Junky or Maven; where each have their own level of reward. Learn More & Donate
Apple WWDC Show Notes
Before getting into the heart of the show, Apple made a much needed change to the volume display. It will no longer sit right in the middle of the screen. Reddit took this opportunity to solicit alternative ways the volume slider could work. The results are awesome.
Reddit Redesigns The Volume Slider
The top link gives a good overview. After that, their all about specific topics.
The Coolest Stuff Apple Announced Today at WWDC 2017
iMac Pro
It Might Cost Less Than A Comparable Windows Box, But It's Still 5 Grand And Unupgradable
I dunno, I thought their mea culpa a couple months ago showed some self awareness about what they got wrong. I think I might have veered too far from Apple.
How Apple Reinvigorated Their AI Aspirations
Apple Announces Core ML, Apples AI Framework
Siri Picks Up Natural Language Recreation
While Playing Up Siri, Apple Really De-emphasised Talking To Her
Seriously, they never talked to Siri in a demo once. They listed new capabilities and new methods of interaction, but never once talked to their assistant.
HomePod Sounds Pretty Great
The Audio Quality Is Key, Because Apple Is Going Out Of It's Way To Not Compete With Amazon Or Google
Why Apple's Last Foray Into Home Speakers Was Such a Fiasco
macOS Supports VR
Metal for VR. Metal For ML. Metal For Everything.
iOS Supports AR… Using Metal
There's a theme for Metal this year: If it's new, Metal does it.
The First AR Apps From Developers
macOS Supports External GPUs
Apple Music Lets Friends Share What They're Listening To, Just Like Spotify
Friend-to-friend Apply Pay Comes To Messages
The iPad Pro With iOS 11 Moves Into macOS Territory
An accessible file system and a dock that steals it's style from macOS. All that's left is the ability to compile code.
AirPlay 2 Will Extend HomeKit To Multi-room Speakers
Apple Will Make It Harder For Advertisers To Track You, Making Google and Facebook More Powerful
Apple Is Letting Any Registered Dev Build A HomeKit Device For R&D/Personal Use
"These Go To 11"
Apple's Strengths and Weaknesses
TV Review: Apple's 'Planet of the Apps'
Apple makes major podcast updates
IBM Announces The Success Of A 5nm Transistor Process
And somehow Moore's Law continues.
Airbnb is going through an identity crisis as they continue to bring professional managers onto the system. They try to come off as mom & pop, but that's become less and less true.
Airbnb's Mega Hosts Are Turning It Into Just Another Travel Booking Site