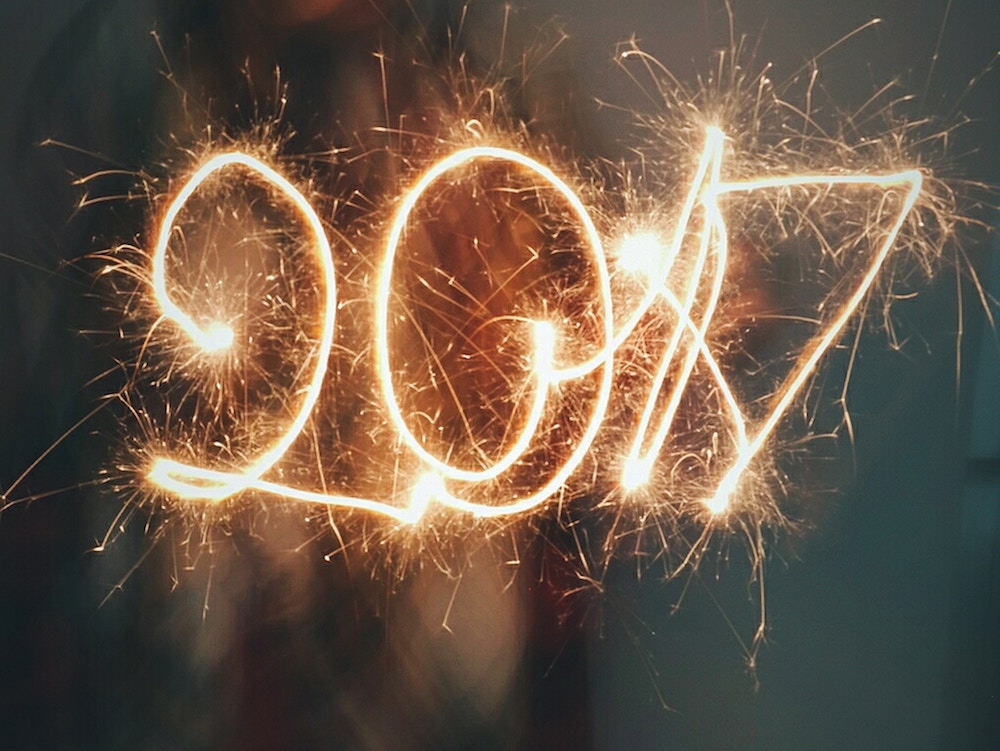 It's our seasonal finale where we review our predictions for the year and review what happened. There's a lot packed into the 45 minute show (the prediction show, #275, was 3 hours!) Each of the predictions are captured below.
Photo by Brigitte Tohm on Unsplash
Download #320: 2017 Happened Exactly As We Predicted (Mostly)
Subscribe to the Furlo Bros Tech Podcast ( iTunes  Google Play Music )
Watch #320: 2017 Happened Exactly As We Predicted (Mostly) on YouTube
Get the artisanal show notes sent directly to you each week
Get facts and opinions you can use to show you're the tech expert.
Enjoy free and convenient listening while driving, doing chores and exercising.
Hear stories and factoids worth sharing while talking around the water cooler.
It's totally free. Sign up
Become a Patron
This podcast is sponsored by listeners like you. Become a Fanboy starting at $1 per month. You can also be a Nerd, Junky or Maven; where each have their own level of reward. Learn More & Donate
2017 Predictions
Personal
James: No new computer, Matthew yes

Matthew will move

No new job for Matthew

James will not have a new job

Matthew will get a 3d printer

Jack dies of natural causes

James, won't buy a Tesla, will buy a van.

Machine Learning:
Machine learning will be the theme of 2017
Machine vision services will be huge
AI is the buzzword of the year. Machine learning will be huge. Companies with lots of data will be the winners

The companies with the best data will be the most successful
Apple:
Matthew: iMac pro, no Mac Pro or Mac mini

James: spec bump

Get rid of MacBook air

10th anniversary iPhone:

New body

Changed name

Truly wireless power

Dual camera on everything

Push forward with AI

Some more AR features

No OLED

Rounded edge with new screen more likely than wireless charging

iPad, spec boost, not force touch

Apple TV, 4K, James no 4k, because it's not available in iTunes

James: Apple Home

Apple won't disrupt themselves in the home

Matthew & james, no hardware Apple Watch update. Maybe new material. No 3g

iOS X (as a joke) no big software, just superficial changes

Augmented reality through the iPhone

Apple will repatriate a bunch of cash
Google:
Google will have more messaging apps by 2018, james says consolidation

Duo

Allo

Hangouts

Text messaging

Gmail

New pixel phone

Better upgrades to assistant

New home device

Project Tango Phones will increase

VR will play second fiddle to AR, long term

Nest refreshes a product or two
Waymo:
James, First Waymo car will be sold 2019

Waymo partnerships

A wide scale demonstration of Waymo tech
Facebook:
VR, social VR platform is the priority, focus on expressiveness

Messaging

AI

More hardware

Crushing snapchats hopes and dreams

Sony will come out with peripherals for VR
Microsoft:
Expand FPGA farms

Start shipping hololens

Windows VR hardware partners

New surface computers

No more dump "this is the future" videos
Amazon:
James will be a Prime member

Hardware update

Need help with skills, won't fix it
Snapchat:
Snapchat will IPO

James, Spectacles will become generally available, no new hardware

Matthew, snapchat will have new hardware.
Others:
James, Uber CEO will hang around, won't IPO, no pivot, take down Lyft, just gotta survive the year

Tesla, model 3 will overwhelm them this year

How many Rocky's will SpaceX blow up? 1

Twitter just needs to not fail

Yahoo will die this year, james: they'll get bought by Verizon. Matthew, a real disaster could happen.

Samsung: no exploding phones this year

James: Nintendo Switch will be middling, PS4 pro will be the best seller

Drones, won't have much