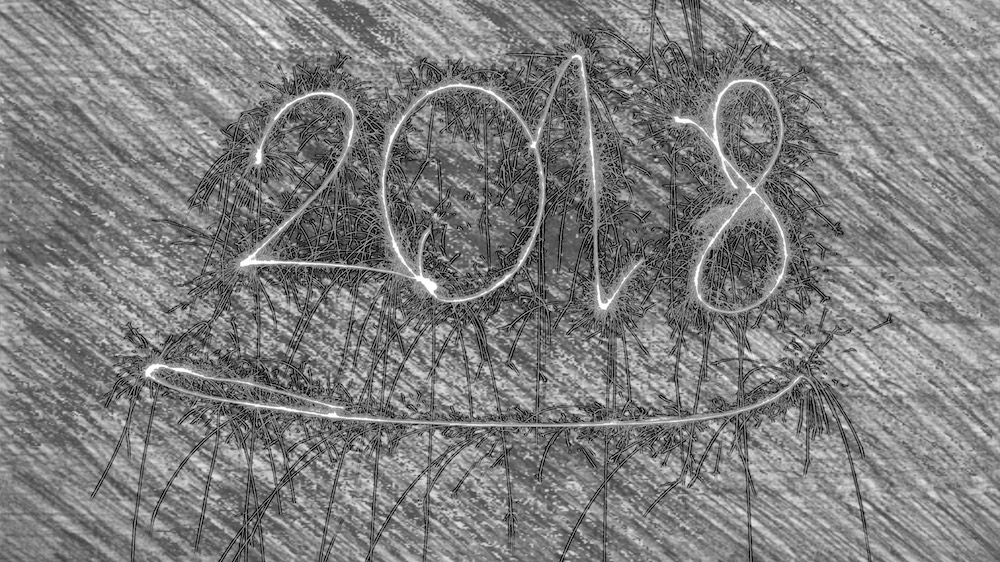 It's the beginning of 2018 and that means it's time for us to provide concrete predictions of what will happen in tech this year. We managed to keep the show under an hour, which is amazing. We talk about larger tech trends (telling you the theme for the year), we cover the big 5 oligopolies (Apple, Alphabet, Facebook, Amazon, and Microsoft), plus discuss some small players (Snap, Elon Musk, Snap, Disney). It's a great show and will give you a concrete foundation for the year. See the show notes below.
Download #321: Concrete Predictions for 2018
Subscribe to the Furlo Bros Tech Podcast ( iTunes  Google Play Music )
Watch #321: Concrete Predictions for 2018 on YouTube
Get the artisanal show notes sent directly to you each week
Get facts and opinions you can use to show you're the tech expert.
Enjoy free and convenient listening while driving, doing chores and exercising.
Hear stories and factoids worth sharing while talking around the water cooler.
It's totally free. Sign up
Become a Patron
This podcast is sponsored by listeners like you. Become a Fanboy starting at $1 per month. You can also be a Nerd, Junky or Maven; where each have their own level of reward. Learn More & Donate
2018 Predictions Show Notes
Personal
Matthew:
Matthew will be living somewhere new (but probably in the Bay Area)

James will get a new computer
James:
Matthew will visit Italy

James will resist the siren calls of solar for 1 more year
The Big Theme of 2018
Technological Distrust
James:
Antitrust concerns reach the level of action

Too much screen time

Robots are taking jobs too fast
Cryptocurrency
James:
Bitcoin is dumb. It's pure speculation, which never ends well. Especially since it's essentially free to start up alternate versions, ensuring it never gains critical mass.

Decentralization (chat rooms) -> Centralization (AOL) – > Decentralization (IE/Digg/web 2.0) -> Centralization (Facebook, App stores) -> Decentralization (Blockchain?)
Tier One Oligopolies
Apple
James:

New earpods

Johnny Ives is coming back, but it'll take him a year to get back into it.

Apple stays the course on Apple

2-3 years Apple will do awesome stuff or Cook is out

HomeKit improvements will be slow and steady… AKA Boring

Matthew:

6.5 inch iPhone XI (iPhone 10 plus)

No TRUE wireless charging =(

The pencil will work with phones

Mac Pro will be upsetting to fans (Something will be missing and it won't live up to the "cheese grater" Mac Pro)

Apple Watch redesign.

FaceID will come to one of the iPads

Homepod will launch to rave reviews about sound quality, but middling reviews about overall benefit, especially at the price.

Where everyone else will focus on an assistant in every room, Apple will

completely

wiff.

I also predict I will get one =/
Alphabet
James:

Nest will get folded into Google's Home division

New hardware for phones and the assistant (duh)

Matthew:

They'll explain what FusciaOS is, with very limited availability (closed beta sorta thing)

Android Wear will get an update with more focus on health.

Android will continue to updates, but without major feature updates

A FaceID copycat will launch

A really cheap Google Home option (Like $20)

Google will reduce the number of messaging apps they have (like, they have to, right?)

Waymo: I'd love to see an expansion of the Arizona program, but I'm not sure the value in scaling that service. Continued R&D, continued development with partnerships. Nothing too exciting.
Facebook
James:

Facebook: distracted by privacy and fake news

Matthew:

Facebook: distracted by privacy and fake news

Facebook will truly try to focus on its core competency

New Oculus Hardware will launch with very little fanfare

A multi-billion dollar offer will be made to a smaller competitor (this is a solid hail mary)
Amazon:
Matthew:

Alexa's current dominance will further delay improvements to overall skills issues.

More Alexa form factors
Microsoft:
Matthew:

Hololens hardware update.
Tier 2
Elon Musk: SpaceX / Tesla / SolarCity / Boring
James:

Falcon Heavy: screaming success

Model 3 production will get figured out, but with lots of blood

Matthew:

Nervous about FH, probably a successful launch but not everything will land.
Snapchat
James:

They'll have their Digg v4 moment

Matthew:
Disney
James

ESPN streaming service: cable takes a noticeable nose dive

Hulu gets better? Why not use that to take on Netflix?

Box office wins all year. Avengers is #1. Han Solo #2