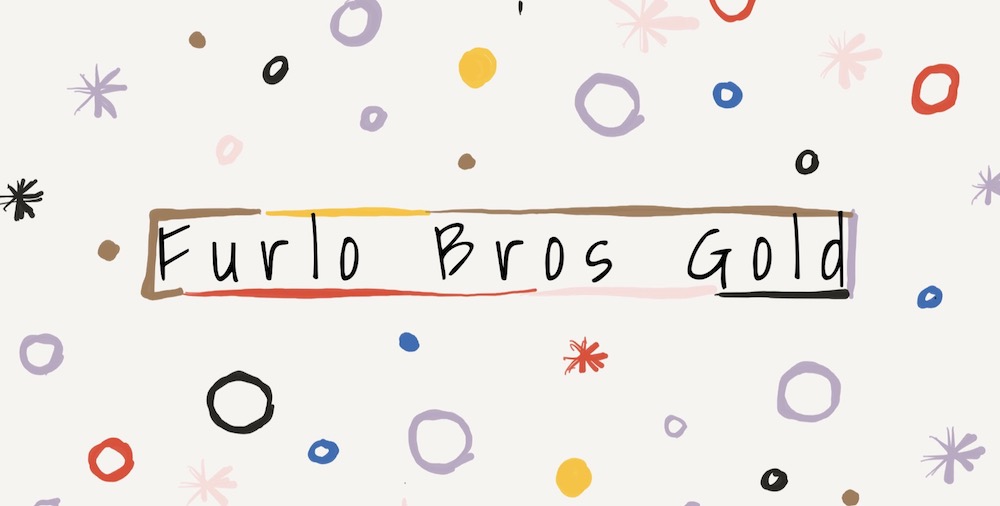 Well friends, this is our 300th golden episode! It's hard to believe it's been that many. It's been an awesome run and we're super excited about hitting this milestone. We talk about Kickstarter Gold, SpaceX double launches, ARKit examples, golden ages, Snap getting into maps, moving the navbar on your phone, Kalanick getting booted from Uber's CEO spot, and Intel getting out of low end processors. It's a great show and all the links are below.
Download #300: The 300th Golden Episode
Subscribe to the Furlo Bros Tech Podcast ( iTunes  Google Play Music )
Watch #300: The 300th Golden Episode on YouTube
Become a Patron
This podcast is sponsored by listeners like you. Become a Fanboy starting at $1 per month. You can also be a Nerd, Junky or Maven; where each have their own level of reward. Learn More & Donate
300th Golden Episode Show Notes
Kickstarter Gold brings back popular old projects with new spins
The idea, like sequels, is to take something already proven to work, add a new spin to it, and release it again. So, for example, they might add different colors, or new features, or created a themed version. It's a way to let people who didn't get in the first time to join in on the project's success.
SpaceX continues to push the rocket envelop. Not only did the reuse another rocket, but in less than 48hrs, they launched and landed another rocket! This is part of the plan to go to Mars: to be able to launch multiple rockets in a very short amount of time.
SpaceX Launched And Landed 2 Rockets This Weekend
They Also Reused A Second Rocket
The AR measuring tape app is cool. Actually, this whole blog is awesome with so many great ideas. The moon landing is the glimmer of a brilliant idea! Seriously check it out. IKEA is another example of a company taking advantage of Apple's new ARKit as well.
AR Measure App Demo
IKEA Is Teaming Up With Apple To Turn Your Home Into A Shopping Experience
Google Glass Is Getting A Software Update With Bluetooth Device Support
A Golden Age requires 3 things: 1) Superstars and craftsmen. 2) Open collaboration, competition, and building off one another. 3) Mavericks who see the world different and push in directions never previously though possible. Is tech is in a gold age, but how long will it sustain as requirement #3 starts to fade.
How To Create, And End A Golden Age
OK. No surprise here, but we're not huge fans of Snapchat. So it's hard for us to see the utility of putting everyone's location on a map. But maybe that's cool if you're in high school and want to know where your friends are.
Snap, The Camera Company, Bought A Social Mapping App For Around $300 Million
Snap's Camera Is Also A Map Now
The navigation bar at the top of your phone is an old relic of the Mac desktop and should be brought to the bottom of the screen. See the article of pictures of who this could look.
All Thumbs, Why Reach Navigation Should Replace the Navbar in iOS Design
With multiple executive positions open, including CEO, there was no backup plan if something happened. What if Kalanick was hit by a bus? There was no plan in place. Not wanting to rock the boat of the potential payout, they refused to try to reign Travis in at any point.
Travis Kalanick is out of Uber. Mostly, he's still the largest voting shareholder and will be on the board. But he's not the CEO anymore. This brings up another concern: With multiple executive positions open, including CEO, there was no backup plan if something happened. What if Kalanick was hit by a bus? There was no plan in place. Not wanting to rock the boat of the potential payout, they refused to try to reign Travis in at any point. Interestingly, about 10% of the employees thinks it's a big mistake. This drama won't end. Love it!
Travis Kalanick Steps Down As CEO
The VCs Might Have Some Culpability In All This
More than 1,000 Uber employees ask for Travis Kalanick to return
Uber needs to stop trying to conquer the world
Intel probably makes a smart choice to get out the low-end processors. They seem a little skittish, but maybe that's OK.
Intel Gives Up On Direct Competition With Raspberry Pi And Arduino