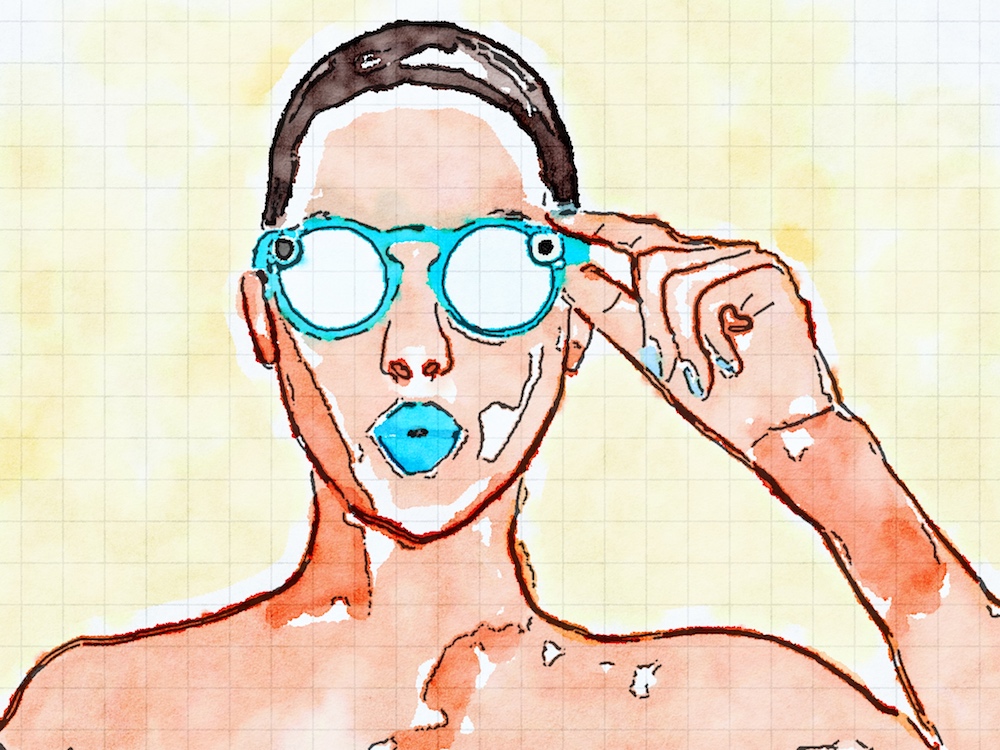 Snap become a publicly traded camera company this week. It's the largest IPO since Facebook and is based purely on expectations of future growth and advertisements. Matthew and I don't totally get why they insist on calling themselves a camera company, but I guess that's because we're not cool.
A ton of other cool things happened this week as well. See below for the whole list.
Download #284: The Problem With Owning A Camera Company
Subscribe to the Furlo Bros Tech Podcast ( iTunes  Google Play Music )
Watch #284: The Problem With Owning A Camera Company on YouTube
Become a Patron
This podcast is sponsored by listeners like you. Become a Fanboy starting at $1 per month. You can also be a Nerd, Junky or Maven; where each have their own level of reward. Learn More & Donate
Camera Company Show Notes
Google announced that they're killing off the Pixel Chromebook. So to celebrate, here are the top 10 services Google's killed.
Top 10 Services Google Killed Off
So… battery improvements have been… well… not that exciting. Until this week! The man. The myth. The legend John Goodenough invented lithium-ion batteries. But at 94 years old, he decided it was time to develop something better. Normal we don't get excited about these, but when you're the father of lithium-ion, you pay attention. These new batteries store 3 times as much energy, can charge in minutes instead of hours, and can go through a great number of charging cycles. Pretty much awesome.
The Next Battery Revolution Is Brought To You Courtesy Of They Guy Responsible For The Last One
Snap become a publicly traded camera company this week. As of today, you can pick up a share or two for $27 – 40% higher than the IPO. 100% of that value is based on expectations of them growing and being able to create ads for their users. One interesting note is that none of the shares are voting shares, which means theirs no recourse for actions investors don't like. This could be the start of a new trend.
Snap's IPO: Everything you need to know
The case that Snap really is worth $33 billion
Snap Considered Making A 360 Camera
Snap Considered Making A Drone
Will Snap Get Serious About Music?
With 40% Price Jump, Snap IPO Went Off Well
Snap IPO Draws Attention Of Watchdogs
9 Companies Snap Inc Is Already More Valuable Than
NBC Bought $500 Million Worth Of Non-Voting Stock Of A Camera Company
The space race is really starting to heat up! SpaceX (not a camera company) is going to send people around the moon. Blue Origin is going to send equipment to the moon. Virgin is going to start launch small satellites. Super exciting!
SpaceX Is Going To Take Super Rich Folk Around The Moon
NASA Thinks It's Great
Jeff Bezos's Blue Origin Wants To Deliver Equipment To The Moon
Virgin Started A New Satellite Launching Subsidiary
More Tech Stories…
Mobile World Congress took place last week. The big news was the launch of a couple retro phones. It's hard to believe that smart phones have been around long enough that now we can sell "retro" ones.
MWC 2017: Everything you missed from the world's biggest phone show
This is a small step in the direction of creating affordable housing. There's a video at the link which shows the printing process of this home. It's impressive.
This 3D House Was Printed in Just 24 Hours
So Amazon (not a camera company) brought parts of the web to it's knees last Tuesday. During some routine maintenance they accidentally took too many servers offline and cause a chain reaction of overloading the system. In order to fix it, they have to restart everything. I'm imagining they scene when they restarted Jurassic Park: "hold onto your butts."
AWS Went Down And Brought The Internet With It
How To Crash An Internet: Input The Wrong Value Into A Command Line
It's not just low wage workers who have to worry about their jobs. JPMorgan created a AI system that reads commercial loan agreements… and it' much faster and accurate than the lawyers who used to do it.
JPMorgan Software Does in Seconds What Took Lawyers 360,000 Hours
Voice input continues to get better (because it's clearly the future). The next big step is to figure out who is actually doing the talking. That way, my kids won't be able to easily buy stuff using my echo.
Amazon Is Working On Voice ID For Alexa
So Is Google
Apple's Siri Language Advantage
LG (not a camera company) is getting into the VR business with Valve. This level of competition should enable cheaper headsets in the near future.
LG Is Working With Valve To Make A VR Headset
Lest we forget, Nintendo launched their new system, The Switch, last week. I still want one.
Review Roundup: The Nintendo Switch Is A (Very Solid) Work In Progress
Want to watch TV, but don't want cable? Youtube might have the answer for you with their new $35/month plan.
YouTube, the world's biggest video site, wants to sell you TV for $35 a month
iPhone 8 Will Have USB-C For Power
5 bucks says they won't replace the lightning port, just the USB-A on the other side. They'll give everyone a USB-C to lightning cable and USB-C wall warts.
Raspberry computers are so cool (and affordable). Their latest one is only $10, but that comes with wifi and bluetooth. Amazing!
The New Raspberry Pi Zero With Wifi And Bluetooth Is Only $10
Finally, a follow up to last week. Travis Kalanick of Uber agrees that he needs to figure his out stuff out and stop blaming others.
Uber CEO Travis Kalanick admits he 'must fundamentally change as a leader and grow up'