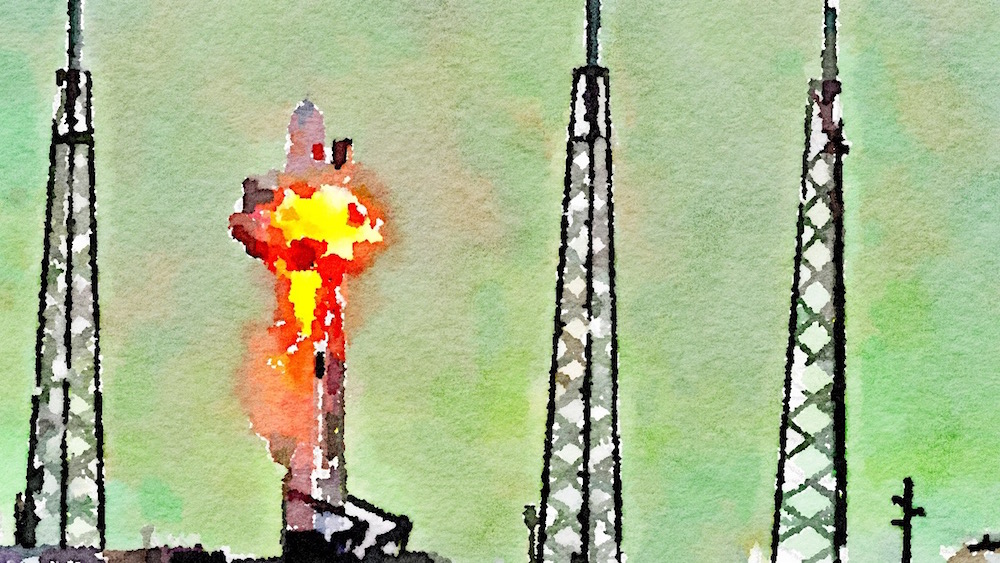 Samsung, Google & SpaceX each appear to be experiencing their own types of explosion: Samsung's batteries, Google's experimental products, and SpaceX's rocket. It's been a tough week. On the bright side, Lenovo has a cool tablet, Lytro's technology is finding a niche, and Zuckerberg's house is getting smarter. Check out all the stories and links below.
Download #258: What Do Samsung, Google and SpaceX Have In Common?
Subscribe to the Furlo Bros Tech Podcast ( iTunes )
Watch #258: What Do Samsung, Google and SpaceX Have In Common? on YouTube
Become a Patron
This podcast is sponsored by listeners like you. Become a Fanboy starting at $1 per month. You can also be a Nerd, Junky or Maven; where each have their own level of reward. Learn More & Donate
Explosion Show Notes
My how times change and things that started out as goofy become a permanent part of culture. The iPhone email caveat will also have an impact on future lax spelling.
Sent From My iPhone: how a humblebrag became a key piece of net etiquette
It was not a good week for SpaceX because their rocket exploded. Facebook's satellite went up in flames with it.
SpaceX Had A Rocket Blow Up On The Launch Pad
SpaceX – Static Fire Anomaly – AMOS-6 – 09-01-2016
Facebook's Internet.org Satalite Connection Was Aboard
You may think smaller exists are a joke and a sign of a VC bubble, but they might just be the most efficient way to fully evaluate new employees.
How the startup economy is replacing the traditional resume
Alphabet seems to be sputtering a little. Is it an intentional internal house cleaning? Or is it a company that doesn't have its head on straight?
What's Going On At Google?
Google Cancels The Project Ara Modular Phone
The End Of Nest is Nigh
Uber has been poaching a bunch of self-driver experts from CMU. Also, not surprisingly, society isn't ready for self-driving cars yet. This sounds exactly the same as people paying for things online.
The Head of CMU's Robotics Lab Says Self-Driving Cars Are 'Not Even Close'
We polled Americans about self-driving cars. Here's what they told us.
What a table that looks cool, is good for entertainment and can get work done? Lenovo might have the answer. It actually looks pretty cool.
Lenovo Introduced A New Yoga Tablet
Samsung also doesn't have a great week with 35 of their phone's batteries exploding! It's not a great news, especially right before Apple's big iPhone announcement.
Samsung Recalls Galaxy Note 7
Apple's iPhone Announcement Is On September 7th
Sony Is Announcing A PS4 Upgrade The Same Day
Lytro is an impressive company trying to find their niche. They might have found it with VR.
Lytro Showed Off Their VR Camera
It's gotta be nice having billions of dollars and an army of some of the best engineers and computer scientist on earth working for you.
Mark Zuckerberg Is Going To Demo His Smart House
3 days. That's how long it took for a fake story to pop to the top of Facebook's trending section.
Facebook Fired Their Trending Topics Editors. It Didn't Improve Things
The ephemeral wars are in full battle this week!
Instagram Stories diverges from Snapchat by suggesting who to follow
Snapchat releases a new web tool for making custom geofilters
Snapchat unpublishes its Facebook Page
Instagram FINALLY lets you zoom in on photos
Star Chat is a cool iOS and Android app. It's free. Check it out.
Star Chart Tells You What You're Looking at While Star Gazing