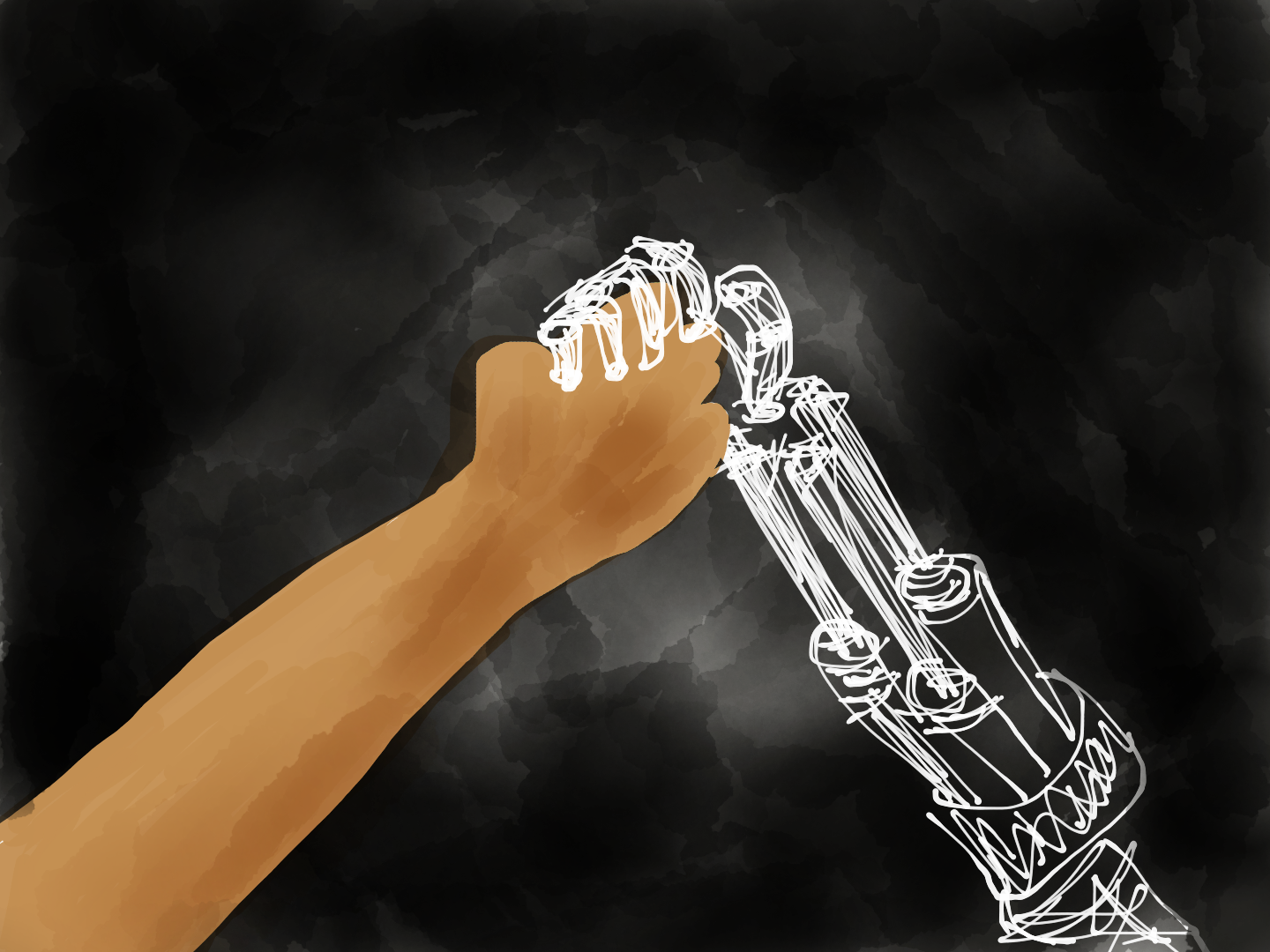 This week there was an exciting match up between Lee Sedol and AlphaGo, a Google designed neural network built to do one thing: Beat the best at Go. We talked about the match up, the game and the implication in depth.
We also talked about the struggles of VR, the end of PageRank and the shortcomings of Tesla's business model. But it's not all doom and gloom, we also cover exciting photo sharing apps, the biggest acquisitions of the last year and the silver lining of surveillance capitalism.
Download #233: A Machine Fights A Human, You'll Be Rooting For This Unexpected Underdog!
Subscribe to the Furlo Bros Tech Podcast ( iTunes )
Watch #233: A Machine Fights A Human, You'll Be Rooting For This Unexpected Underdog! on YouTube
Get the show sent directly to you each week
Get facts and opinions you can use to show you're the tech expert.
Enjoy free and convenient listening while driving, doing chores and exercising.
Hear stories and factoids worth sharing while talking around the water cooler.
It's totally free. Sign up
Become a Patron
This podcast is sponsored by listeners like you. Become a Fanboy starting at $1 per month. You can also be a Nerd, Junky or Maven; where each have their own level of reward. Learn More & Donate
Show Notes of A Machine Fights A Human
A little girl learns about the structural reliability of a virtual world.
VR Tables Aren't Real Tables
It's offical, Google has killed PageRank. Well, sort of.
RIP Google PageRank score: A retrospective on how it ruined the web
Deep Mind, a subsidiary of Google, developed AlphaGo. AlphaGo is a neural network based AI designed to beat the best Go players in the world and this week it had it's first major mach up. We discuss the game, the challenges and the accomplishments of everyone involved.
A Computer Won A Go
Commentary After Second Loss via Reddit
A Pretty Good Article On Why It's So Impressive via the Verge
A Good Description Of How To Play via the Verge
The Beauty And Sadness of watching AlphaGo via Wired
Alpha Go Closes Third Round Winning the Series via the Verge
Lee Se-dol Strikes Back! Via the Verge
Translated Transcript via Reddit
Elon Says AlphaGo is a 10 Year Jump For AI
One More Thought About AI
Humans need not apply
James struggles to find a good source of news that's relevant and interesting. Good thing Matthew's here.

Elon Musk is hailed as an innovator and disruptor, but not everyone is so sure.
Tesla Isn't Disrupting Anything
Avoid Tesla Because Hydrogen Is The New Electric
Tired of only sharing one photo on Instagram? Here's an app that makes it easy to share all your awesome pics.
Share ALL your photos with Shorts, Highlight's pivot to voyeurism
The name of the game isn't collecting and selling data. The goal is to gradually modify customer behavior to more profitable behaviors.
Surveillance Capitalism
Enflux, a smart body-tracking workout outfit, launches on Kickstarter
Everyone's throwing around their billion dollar bills, but who's making it rain the most?
Microsoft Races Ahead With M&A As Yahoo, Google And Others Pull Back