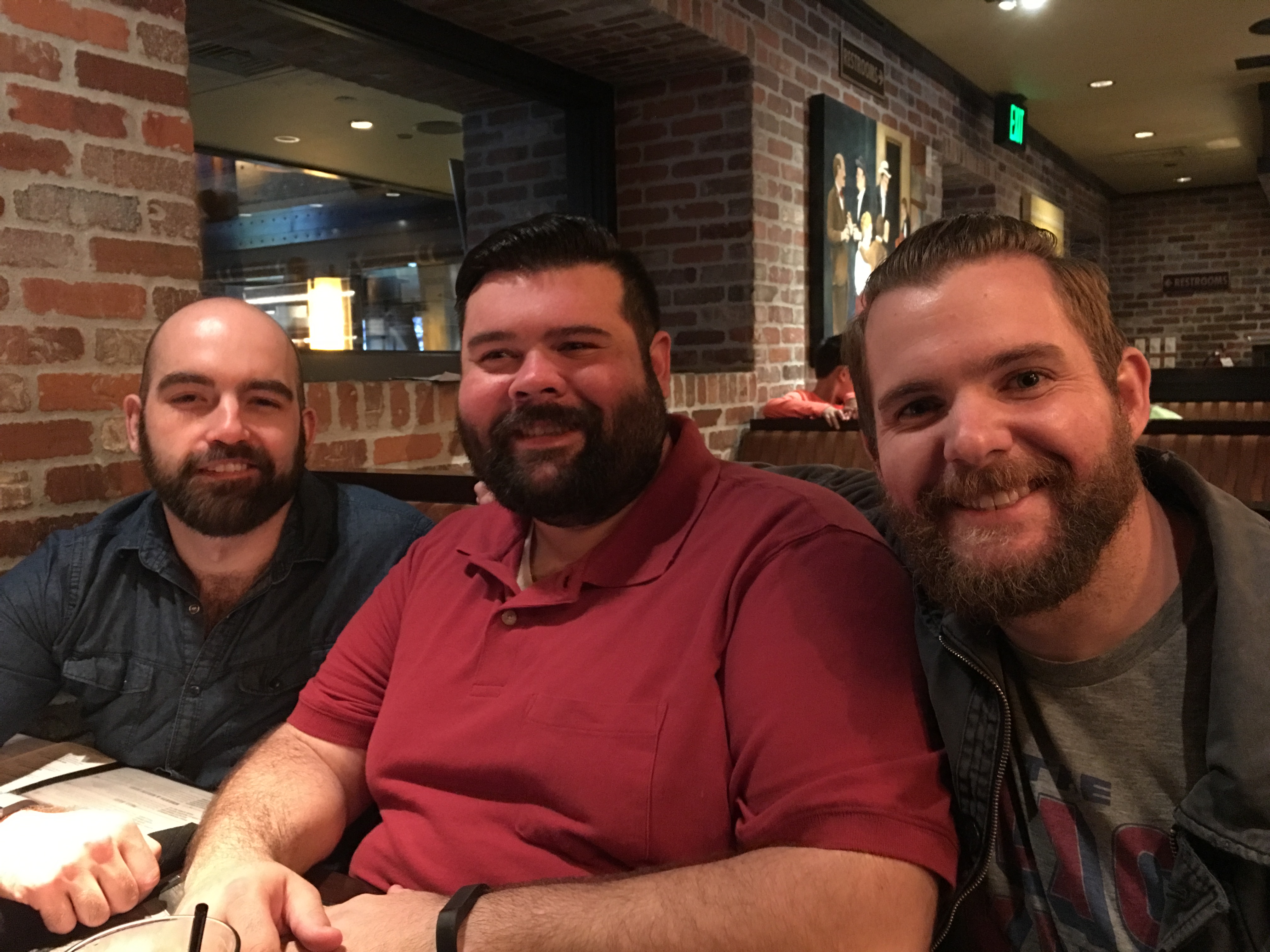 This is the first week that James is gone, but never fear! We have on two guest hosts: Tim Madden and Kyle Clark (@kylemartinclark). We discuss the future of sports competitions with the Drone Grand Prix We take a look at the evolving movie industry and how we'll soon be watching block busters. We even wonder about Tidal and the future of Jay Z's platform.
We also talked about video games. Sony's Play Station VR announcement in depth and Microsofts new policy on cross platform play. We also talk about giant time-sucking games and how they could be bad for the industry.
Download #234: The Movie Industry Is Changing, The New Direction Will Blow Your Mind
Subscribe to the Furlo Bros Tech Podcast ( iTunes )
Get the show sent directly to you each week
Get facts and opinions you can use to show you're the tech expert.
Enjoy free and convenient listening while driving, doing chores and exercising.
Hear stories and factoids worth sharing while talking around the water cooler.
It's totally free. Sign up
Become a Patron
This podcast is sponsored by listeners like you. Become a Fanboy starting at $1 per month. You can also be a Nerd, Junky or Maven; where each have their own level of reward. Learn More & Donate
Show Notes of The Movie Industry Is Changing
A teenager wins 250 thousand dollars at the first Drone Prix in Dubi.
Teenager Wins 250 Grand At Drone Prix
The movie industry knows that the way we watch movies is changing. They're trying to prepare for the inevitable move away from theaters.
Movie Studios Might Let People Rent Movies For $50
Amazon Developing A VR Platform
Timmy and I try to defend waisting way too much time on video games, while the industry tries to suck ever hour we have
Giant Time-Sucking Games Aren't A Good Idea
There used to have to chose your video game tribe. Where you a xbox live kid or a PS network player. But the old devisions and eroding and new alliances are forming
Microsoft Will Let You Play Cross Platform With XBOX One
Sony's Response
I've been waiting for some new details to emerge and it finally happened. Here's everything you gotta know about the PS VR
Sony's PS VR is coming in October For A Mere $399
A Handful Of Launch Titles
A Closer Look At The Hardware
Star Wars Battlefront VR Comes Exclusively To PS VR
What Does The Processing Unit Do?
The PSVR Bundle Pre-order
The future is going to be weird, but really, is the present in more normal?
The Body Hacking Movement
Nice try Jay Z, no one is paying for your service anyway
Jay Z Moves More Of His Discography To Tidal Exclusives