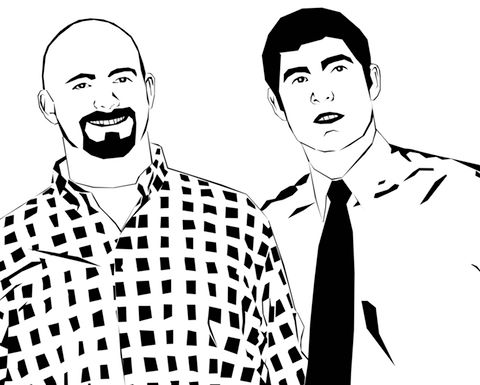 This is it: our last podcast episode. It's time we stop talking about tech, and get in the game. We're launching a new business called Majordomo that we hope other tech podcasts will talk about. As such, we feel it's important to focus and see just how great a company we can make. But don't worry, we cover lots of topic for our final show. Specifically, Facebook is in a death spiral, Black Panther is HUGE, Google bought Lytro, and Steve Jobs tells us all to have skin in the game.
Thanks for being an fantastic audience. We'll see you out there.
Download #332: Good-Bye Furlo Bros, Hello Majordomo
Subscribe to the Furlo Bros Tech Podcast ( iTunes  Google Play Music )
Watch #332: Good-Bye Furlo Bros, Hello Majordomo
Get the artisanal show notes sent directly to you each week
Get facts and opinions you can use to show you're the tech expert.
Enjoy free and convenient listening while driving, doing chores and exercising.
Hear stories and factoids worth sharing while talking around the water cooler.
It's totally free. Sign up
Thank you to our Patrons
This podcast has been sponsored by listeners like you. We want to thank everyone who supported us over the years. Learn More, but don't worry about Donating
Good-bye Furlo Bros Show Notes
Tweet about skin in the game with Steve Jobs
Steve Jobs had a very good understanding of @nntaleb's crucial concept of "skin in the game." pic.twitter.com/gybIDPWEPC

— The Stoic Emperor (@TheStoicEmperor) March 20, 2018
Kalanick is back in biz: Ex-Uber CEO finds a new gig in City Storage Systems by The Hustle
Let's Talk About Facebook, Scott Galloway, Winners & Losers
How Facebook made it impossible to delete Facebook by Aja Romano, Vox
Steve Jobs Tried To Warn Mark, Mike Murphy, Quartz
Facebook Scraped Android Text and Call Logs, Sean Gallagher, ArsTechnica
Mark Zuckerberg Is Super Sorry, Guys, Romain Dillet, TechCrunch
Elon Musk #DeletesFacebook, Jon Fingas, Engadget
Tumblr Tries To Remain Relevant By Revealing Fake Russian Accounts, Rob LeFebvre, Engadget
Matthew is running 1000 miles 2018
Google Buys Lytro Ingrid Lunden, TechCrunch
Black Panther Becomes Highest Grossing Comic Book Movie Of All Time, Brian Heater, TechCrunch
…in America, so far, as long as you don't adjust for inflation. But still, pretty impressive.
The NBA Offers $0.99 Fourth Quarter Streams, Mariella Moon, Engadget