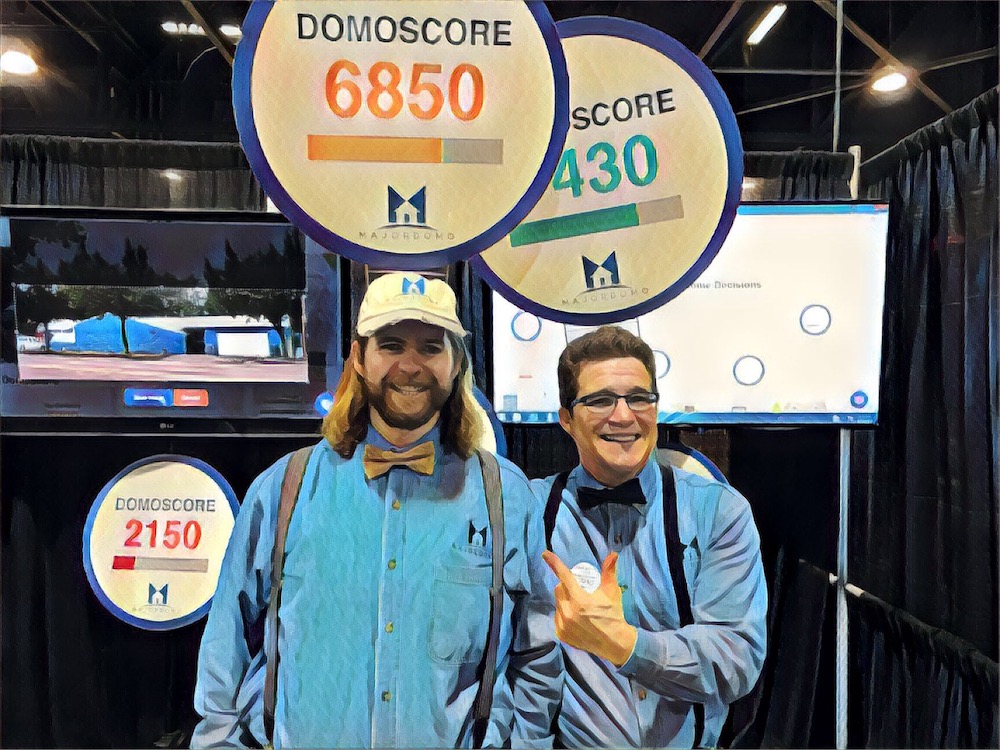 James and Matthew had a booth at the Lane County Home show. Around every corner they kept an eye out for the highest of tech smart home gadgets, but they were few and far between, if present at all. They thought the question would be "What smart home features should come next?" but instead they discovered it was "What will it take to get them here?!"
Download #330: What Will Take For The Smart Home To Go Mainstream?
Subscribe to the Furlo Bros Tech Podcast ( iTunes  Google Play Music )
Watch #330: What Will Take For The Smart Home To Go Mainstream? on YouTube
Get the artisanal show notes sent directly to you each week
Get facts and opinions you can use to show you're the tech expert.
Enjoy free and convenient listening while driving, doing chores and exercising.
Hear stories and factoids worth sharing while talking around the water cooler.
It's totally free. Sign up
Become a Patron
This podcast is sponsored by listeners like you. Become a Fanboy starting at $1 per month. You can also be a Nerd, Junky or Maven; where each have their own level of reward. Learn More & Donate
Main Stream Smart Home Show Notes
Check out James and Matthew's new platform to help home owners make confident home decisions. Get your Domoscore now with the help of Majorodomo.
We want to thank the Lane County Home Show for hosting us and all the hard work of the entire team behind Majordomo. Leave a comment letting know your Domoscore, or what your favorite smart home feature is!