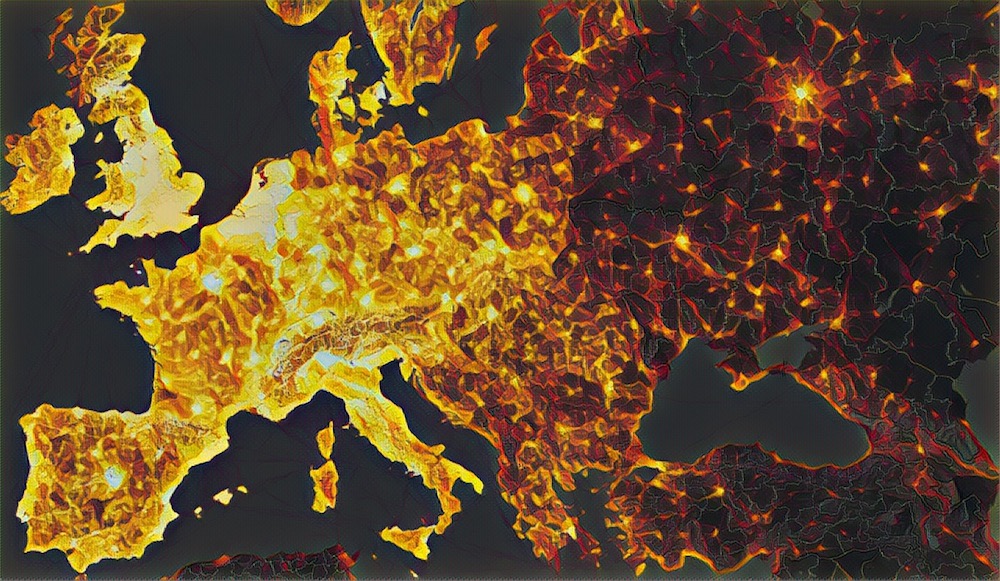 This week we explore the unintended consequences of decisions different tech companies, and their leaders, make. For example, Strava published a cool map of user activity and accidentally showed secret military bases. IKEA flat packed furniture to save money, which turned out to increase customer love for their products.
We then look at decisions made last week that will probably also have unintended consequences. For example, will raising the fee music steamers have to pay impact how Spotify, Apple, Amazon, and Google strike deals to musicians. Will Elon Musk's new compensation plan cause him to play short-term gain plans? Will Snapchat's decision to open their walled garden doom their company? We look at each of these in this week's show. The details for each are in the show notes below.
Download #324: Exploring Unintended Consequences
Subscribe to the Furlo Bros Tech Podcast ( iTunes  Google Play Music )
Watch #324: Exploring Unintended Consequences on YouTube
Get the artisanal show notes sent directly to you each week
Get facts and opinions you can use to show you're the tech expert.
Enjoy free and convenient listening while driving, doing chores and exercising.
Hear stories and factoids worth sharing while talking around the water cooler.
It's totally free. Sign up
Become a Patron
This podcast is sponsored by listeners like you. Become a Fanboy starting at $1 per month. You can also be a Nerd, Junky or Maven; where each have their own level of reward. Learn More & Donate
Unintended Consequences Show Notes
Fitness tracking app Strava gives away location of secret US army bases by Alex Hern, The Guardian
"The details were released by Strava in a data visualisation map that shows all the activity tracked by users of its app, which allows people to record their exercise and share it with others. The map, released in November 2017, shows every single activity ever uploaded to Strava – more than 3 trillion individual GPS data points, according to the company. The app can be used on various devices including smartphones and fitness trackers like Fitbit to see popular running routes in major cities, or spot individuals in more remote areas who have unusual exercise patterns. However, over the weekend military analysts noticed that the map is also detailed enough that it potentially gives away extremely sensitive information about a subset of Strava users: military personnel on active service. Nathan Ruser, an analyst with the Institute for United Conflict Analysts, first noted the lapse. The heatmap "looks very pretty" he wrote, but is "not amazing for Op-Sec" – short for operational security. "US Bases are clearly identifiable and mappable.""
The legacy of Ikea founder Ingvar Kamprad, who passed today at 91 by Danny Crichton, TechCrunch
"Kamprad realized that furniture could be "flat-packed" to massively reduce the cost of shipping and transportation, which at the time were among the product's largest cost drivers. Table legs are unwieldy, so why not just take them off? Except, now every consumer buying furniture would have to assemble it. In the case of complicated furniture items like armoires, there can easily be fifty or more steps involved in the construction of the piece, with an instruction guide that remains as confusing as ever at all the key steps. Yet consumers love it, so much so that researchers have actually studied the effect of consumers investing their own labor into a product as The Ikea Effect. What researchers have found is that consumers love products far more when they complete the assembly themselves, because the labor we invest makes it seem as though the product is ours. Irrational, yes, but that predictable love ensured that consumers repeatedly flocked to IKEA stores."
U.S. to make streaming services pay more for music by Jan Wolfe, Reuters
"The National Music Publishers Association said the ruling, which has not yet been made public, will require streaming companies to give 15.1 percent of their revenue to songwriters and music publishers. The previous rate was 10.5 percent."
Spotify Limited & Apple Records by MG Siegler, 500ish
"The streaming service's most intriguing point of leverage is that it could use these advantages to become a recorded-music label itself, working directly with artists. Matthew Ball, an analyst, argues that Spotify is sure to start cutting deals with artists in which it pays an upfront guarantee and promises a percentage of streaming revenue that is much smaller than it pays labels, but far more than artists get now."
Why Elon Musk's Compensation Plan Wouldn't Work for Most Executives by Alex Edmans, Harvard Business Review
"The structure of Musk's contract is actually not too different from other executives'. Effectively, Musk is being given the standard package of performance-vesting equity. He is awarded shares in his own company, where the number of shares that he receives (that "vest") depends on whether he hits certain performance targets for Tesla's market value, revenues, and profits. Now, even though the structure is familiar, the numbers really are radical, in terms of both the targets themselves and the payout upon hitting the targets. Tesla's market value must exceed $100 billion by 2028, otherwise Musk receives nothing, with further targets at $150 billion, $200 billion, and so on up to $650 billion. If he achieves all milestones, Musk can receive shares worth as much as $55 billion… Yet Musk's new scheme is far from perfect. Just like performance-vesting equity in general, it may lead to unintended consequences. In particular, having discrete targets may encourage manipulation to achieve the targets — as prior research has shown. The shareholder and societal value that Tesla creates is little different if the firm is worth $201 billion in 2028 than if it is worth $199 billion. But Musk's pay is far higher in the first case. So, as 2028 rolls around, if Tesla's market value is just below $200 billion, Musk will have incentives to cut investment or engage in earnings management to get it just above."
Snapchat is going to let you share Stories on Twitter and Facebook, in hopes of sparking new growth by Julia Boorstin and Sara Salinas, CNBC