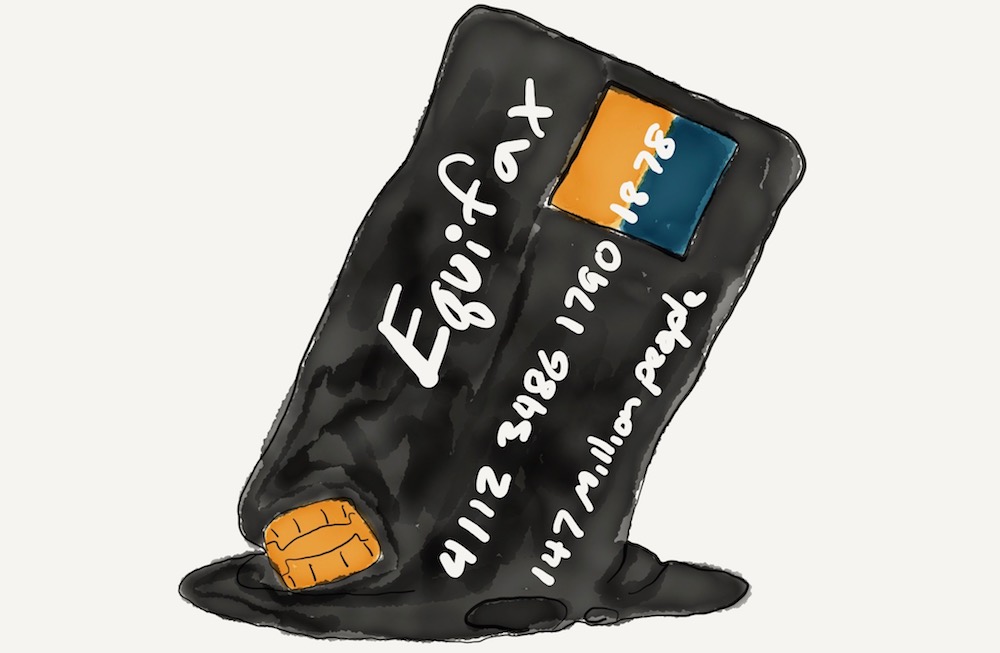 So… Equifax got hacked. It's possibly the most detrimental attack… so far (yikes!). Part of what makes this attack so bad is not only all the sensitive personal information stolen, but the total lack of a reasonable response from Equifax. In this show we walk you through the timeline of events and reveal the big reason why they're having such a problem. Hint: a lack of quality talent willing to work for you. See below for the timeline and articles.
Download #306: What you Must Know About the Equifax Hack
Subscribe to the Furlo Bros Tech Podcast ( iTunes  Google Play Music )
Watch #306: What you Must Know About the Equifax Hack on YouTube
Become a Patron
This podcast is sponsored by listeners like you. Become a Fanboy starting at $1 per month. You can also be a Nerd, Junky or Maven; where each have their own level of reward. Learn More & Donate
Equifax Show Notes
Equifax Timeline Jade Scipioni, Yahoo:
Mid-May through July 2017 – This is the time frame in which Equifax says hackers gained unauthorized access to its data.
Gross Negligence Is How We Got Here Richard Lawler, Engadget
Thursday, July 29 – Equifax discovers the hack and immediately stopped the intrusion.
Tuesday, August 1 & Wednesday, August 2– Three top executives from Equifax sell nearly $2 million worth of company stock.
Thursday, September 7 – Equifax officially alerts the public about the cybersecurity incident and provides a dedicated website for consumers to check if they were affected. Later on that night, the company also issues a statement saying the three executives "had no knowledge that an intrusion had occurred at the time they sold their shares."
It's Free To Freeze Your Equifax Credit Thuy Ong, The Verge
Equifax Is Freezing Your Account And Giving You An Easy To Hack PIN Jon Fingas, Engadget
Equifax Didn't Mean To Make You Legally Incapable Of Suing Them If You Take Their Help Richard Lawler, Engadget
Friday, September 8 –Shares of Equifax shed more than 13% of their value in trading. Sen. Elizabeth Warren (D-Mass.) tears into the company on social media for trying to push customers to give up their right to sue.
Equifax releases a statement saying that its controversial arbitration language that appears on its emergency website "will not apply to this cybersecurity incident."
Monday, September 11 – Two key US senators ask Equifax Inc. to answer detailed questions about a breach of information affecting up to 143 million Americans, including whether U.S. government agency records were compromised in the hack.
Tuesday, September 12 – Equifax CEO Richard Smith writes an op-ed for USA Today apologizing for the intrusion and vows to make changes to protect against cyber crimes in the future.
Wednesday, September 13 – Equifax CEO is formally called to testify before Congress on October 3. Smith will testify before the members of the House Energy and Commerce Committee.
Thursday, September 14- The Federal Trade Commission says it is investigating the massive data breach. Equifax shares fell 5% to $94.19 in heavy trading after earlier touching $89.59, their lowest since February 2015.
FTC Is Now Investigating Russell Brandom, The Verge
Friday, September 15- Equifax CIO And CSO Are Out! Jessica Conditt, Engadget
Data Breaches Are Pushing Us Into A Brave New World Where Changing Your Password Is Far From Enough Josh Constine, TechCrunch