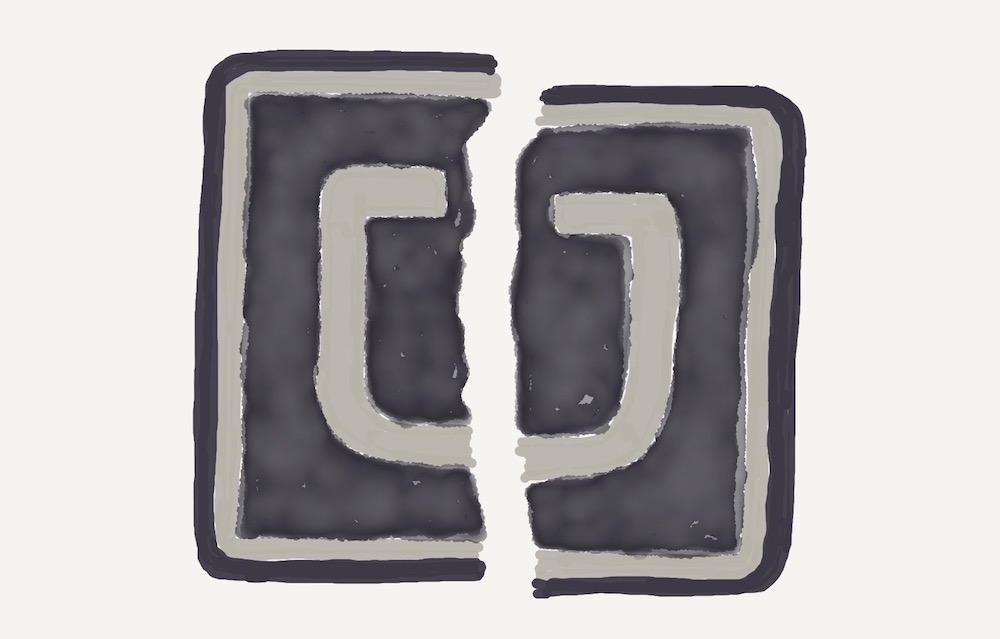 Uber has a new CEO: Dara Khosrowshahi. It's been a long road to get here. And since Uber is still the largest non-public tech company and genuinely changing the transportation industry (just like Waymo in last week's episode), we're taking this week to review all that happened and talk about their future prospects.
Here's a non-exhaustive list of the bad things to happen in the last 7 months from Ben Thompson via Stratechery:
The #DeleteUber campaign (b/c Uber picked people up at the airport despite the protest of Trump's travel ban.)
The fallout from Susan Fowler Rigetti's blog post, including the Holder investigation and report (b/c more than a couple managers don't treat women nicely)
A lawsuit from Waymo alleging the theft of intellectual property (specifically, a former Waymo employee who probably stole Waymo's LIDAR plans)
Multiple revelations of past misconduct, including Greyball, which has prompted an investigation from the Department of Justice (Greyball was secret software in the app to identify authorities and hide information from them.)
The forced resignation of founder and CEO Travis Kalanick, and then, earlier this month, an explosive lawsuit against Kalanick from the company's biggest investor: Benchmark Capital
Oh yeah, and they lost $2.8 BILLION dollars last year. It's normal for start-ups to lose money, but these amounts are unheard of. So clearly there are a lot of internal and external issues Dara is going face day 1.
How did he become CEO?
According to Mike Isaac of the NYT, that too was a wild ride. There were 3 candidates: former General Electric CEO Jeff Immelt, HPE CEO Meg Whitman, and Expedia CEO Dara. Kalanick favored Immelt because it was believed he would only be around for 3 years and at that time would hand the reins back to Kalanick. That would give Kalanick time to be groomed and run the company from the background. As you can imagine, some board members didn't like this and so Immelt was out. Despite Meg's public tweets saying she wasn't interested, she actually showed up to the final day and presented her view of the future. After Immelt dropped out, Meg became the favorite and began demanding more: She wanted to box out Kalanick, reshape the board of directors (something she did with HP), and drop the lawsuit between Kalanick and Benchmark. It sounds like she asked for a little too much and Dara, the dark horse, became the only remaining viable candidate.
I love this quote by the NYT because it encapsulates how messed up the board is:
"By Sunday evening, that conclusion had hardened into a unanimous vote for Mr. Khosrowshahi. The board also agreed to hold the news until it had time to formally offer Mr. Khosrowshahi the job and tell Uber employees that he had accepted. After months of turmoil surrounding the company, it was the least directors could do to instill confidence among the rank and file. Minutes later, news of the board's decision leaked."
Just. Wow.
Here's why, despite the winding road, Dara is a great choice:
He comes from the tech industry. Expedia is an aggregation company just like Uber.

He's a finance dude and cares about metrics. Apparently Uber's tools are still immature. They cannot tell you the unit cost of a ride anywhere near real time – just in summary form.

He took control of Expedia when it was in trouble and turned it around. Uber is definitely in trouble.
According to Chris Zook of the Harvard Business Review, here's what Dara will have do to win:
Win at the Inner Game: Rid the Company of the 4 Barriers to Growth

The unscalable founder: fixed

Revenue growing faster than talent: 13 of the top 20 management positions remain empty, including the positions of COO and CFO

Lost voices from the front line: the focus becomes on internal issues, not customers. Here are some recent issues:

One unfortunate exchange between its founder and a driver late one night.

A driver survey this year showed that Uber drivers are now less satisfied than Lyft drivers.

Sudden drops in market share in key cities, starting with the movement of frustrated customers called #DeleteUber.

Therefore, Dara needs to spend a large share of time in the field, not in the corporate office, despite all the pressure to do the opposite.

Erosion of accountability: Uber clearly has a culture problem, as evidenced by the investigation led by former Attorney General Eric Holder, which highlighted the company's cultural deterioration and toxicity

Win at the Outer Game: Prove the Profit Economics of Uber's Repeatable Model

Remember, they lost $2.8B last year. Dara must demonstrate how Uber's repeatable business model generates profitable growth.

Autonomous driving is becoming a thing, which threatens their whole business if they can't come up with their own answer.
Oh yeah, don't forget that Kalanick, still the largest voting shareholder and board member, would still like to be involved and become CEO again someday.
What do you think? Does Uber, with Dara as the CEO, have a chance to survive and find sustainable growth? List to the whole show to hear our answers, then leave a comment below with your thoughts.
Download #305: The Truth About Uber's Road Forward
Subscribe to the Furlo Bros Tech Podcast ( iTunes  Google Play Music )
Watch #305: The Truth About Uber's Road Forward on YouTube
Become a Patron
This podcast is sponsored by listeners like you. Become a Fanboy starting at $1 per month. You can also be a Nerd, Junky or Maven; where each have their own level of reward. Learn More & Donate
Uber Show Notes
Uber's New CEO by Ben Thompson via Stratechery
Dara Khosrowshahi's Biggest Nightmare at Uber is Probably Going to be Staving Off Travis Kalanick by Nick Bilton via Vanity Fair
Inside Uber's Wild Ride in a Search of a New C.E.O. by Mike Isaac va The New York Times
Uber's New CEO Will Have to Win on Two Fronts Simultaneously by Chris Zook via Harvard Business Review
Lyft extends service throughout 32 states by Tom Krisher via AP News
FBI Probes Illegal Lyft Tracking By Uber by Natasha Lomas va TechCrunch