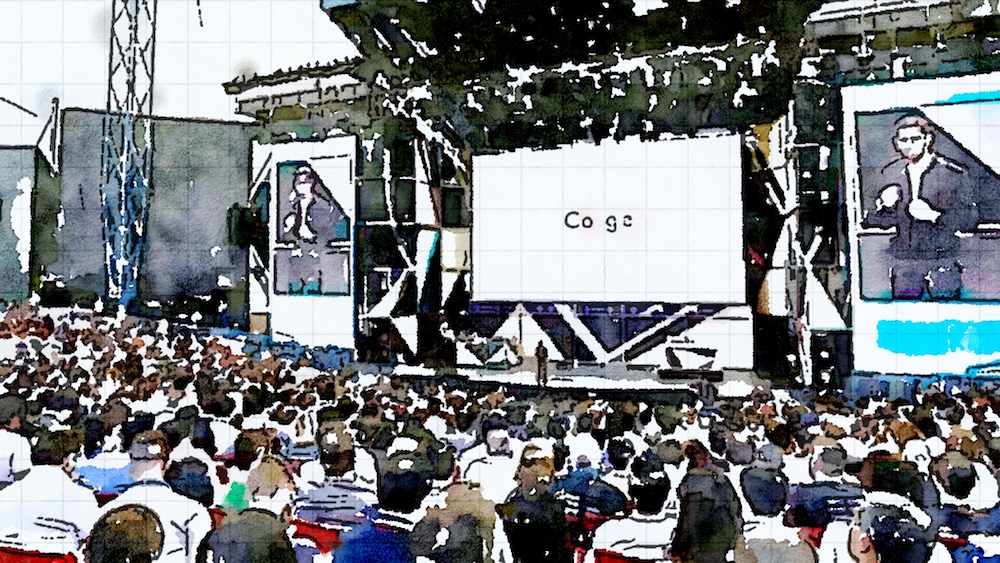 What a great week to be interested in tech! Google held their annual conference and showed off some sweet new tech that will be released… someday… Honestly, it felt more like an awesome TED talk than an actual product announcement, but it was still cool! Matthew also visited the Maker Faire and TechCrunch held their conference in New York. All the stories are below.
Download #295: Big News From Maker Faire, Google IO and Techcrunch Disrupt
Subscribe to the Furlo Bros Tech Podcast ( iTunes  Google Play Music )
Watch #295: Big News From Maker Faire, Google IO and Techcrunch Disrupt on YouTube
Become a Patron
This podcast is sponsored by listeners like you. Become a Fanboy starting at $1 per month. You can also be a Nerd, Junky or Maven; where each have their own level of reward. Learn More & Donate
Show Notes
Matthew got to visit Maker Faire in the Bay Area this year.
Maker Faire 2017
"AI, What does the A stand for?"
TechCrunch held their annual Disrupt and one of the big themes was real estate. It feels like that market is on the cusp of big change.
Houzeo simplifies the process of selling your home
"No Asians"
Google shared some big news during their IO keynote. Some of it is far out into the future, but all it is really cool. The first link is a great summary and all the others go much deeper into their respective topics.
Just The Good Stuff From Wednesday's Google I/O Keynote
Google Has Announced Their Second Generation TPU, Which Hardware Accelerates Both Inferring And Training
TensorFlowLite Is Google's AI For Your Phone Language
Google Assistant Is Coming To Your Camera
It's Also Coming To iPhone
Google Will Bring Intelligent Fill To Your Camera
Google Clears 2 Billion Android Users
Third Party Actions Will Work On Google Assistant Everywhere Instead of targeting devices (eg Google Home vs. phones) they'll target capabilities. So when Google Home gets a screen, skill will port automatically.
Your Google Home Already Has A Screen If You Have Cast
Google Managed To Add Phone Calling To Google Home Without Creating Another Messaging Platform
Android Go Is Android For Phones With Less Than 1GB of Ram
Kotlin Will Be A First Class Language On Android
Galaxy S8 Will Finally Get Daydream Support I'd be inclined to give Samsung a harder time about taking a year to get to it, but they had some stuff distracting them for most of last year.
Daydream Is Getting  A Standalone Platform
The Daydream VR Headset Is A Stepping Stone, Not A Killer VR Headset
Why Android's Best Features Are in Apps And Not The OS It's because of iOS and Android's fragmentation.
Google's Perfect Future Will Always Be Just Around The Corner
Big News: Desmos is now an official calculator on standardized tests. That means that TI no longer has a monopoly on the calculator world.
Desmos Might Have Finally Broken The TI Monopoly
How Amazon Eats The World
Amazon builds everything as a service that can be used for internal vertical integration and external use.
A quick update on the Waymo vs Uber saga, and it's not looking good for Uber.
Judge blocks top Uber engineer from working on key self-driving technology amid battle with Alphabet
It's official: the FCC has started rolling back net neutrality protections
There's one more vote that has to happen, but it seems like forgone conclusion at this point.