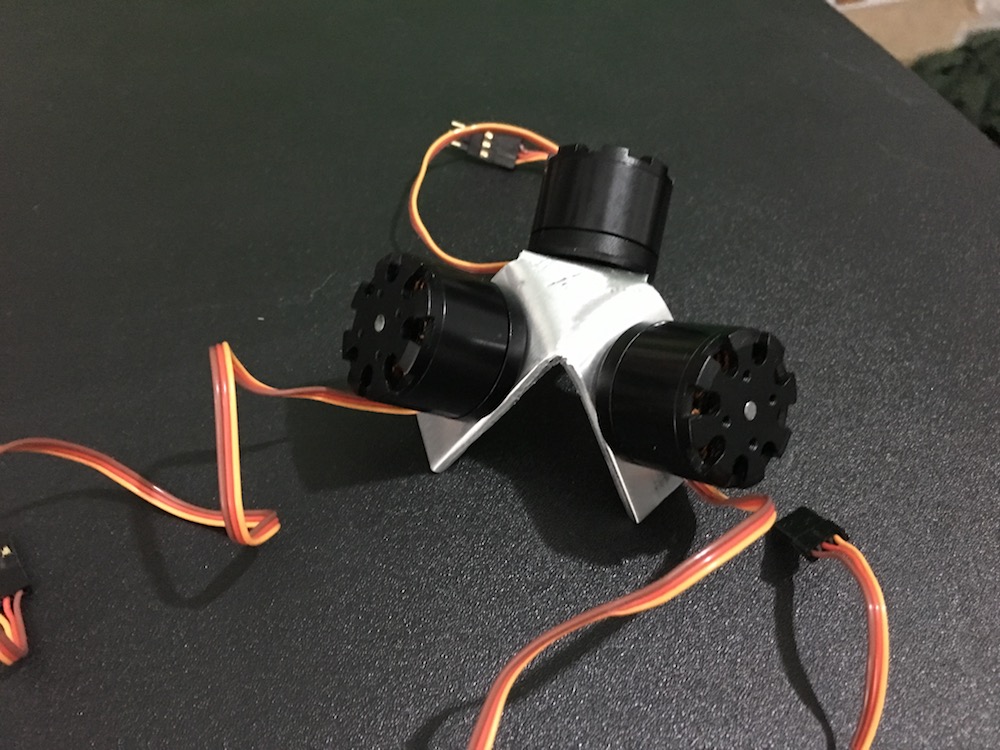 Did you know that Pineapple Express is a non-technical term for describing a deluge of rain? It's usually associated with the Hawaiian Islands, hence the pineapple. Since this is CES week, we got a deluge of consumer tech.
There were a few trends this year. For example, Amazon's Alex played a huge role in helping make devices smart. Just wait – you'll be able to talk to everything in the future. 4K TVs are normal now and the next big battle ground is over HDR content. PCs are also making a comeback with some really interesting options. One gaming PC has 2 screens that slide out to give you 3 screens at once! Cars are also getting smarter and automated driving creeps closer to reality.
See the whole list below of the cool products from CES this year.
BTW, the picture is the tripod thing Matthew was talking about during the show.
Download #276: A Pineapple Express Of Consumer Technology
Subscribe to the Furlo Bros Tech Podcast ( iTunes  Google Play Music )
Watch #276: A Pineapple Express Of Consumer Technology on YouTube
Become a Patron
This podcast is sponsored by listeners like you. Become a Fanboy starting at $1 per month. You can also be a Nerd, Junky or Maven; where each have their own level of reward. Learn More & Donate
A Pineapple Express of Show Notes
I'm interested in real estate and so these new trends really excited me.
5 Ways the Real Estate Industry Will Completely Transform Over the Next Decade
CES Round Ups
The best PCs, gadgets, and wearables of CES 2017
The Tech Trends from CES 2017 That Will Actually Matter
Engadget's Best Of 2017
Voice Control
Alexa Wins The "Biggest Shadow" Award Two Years Running
Ford Will Bring Alexa To Their Cars
Alexa Doesn't Work Great Outside, Yet
Alexa Will Connect To Whirpool Appliances To Let You Preheat Your Oven With Voice Commands
Apple's Homekit Was Slow And Steady At CES
Lenovo Is Making An Echo Clone That's A Great Speaker
TVs
Nvidia's Shield TV Will Have Google Assistant
They're Not The Only One
LG Announces A "4K sound bar"
2 channels x 24 bit sound x 96kHz > 4k, first that math equals 4 million, second, someone should fire that marketing person at LG
Cars
Chrysler Portal Is James Future Minivan
Google's new self-driving minivans will be hitting the road at the end of January 2017
Why car and tech companies have different visions for self-driving cars
Ford Will Make The F-150 And Mustang Hybrids By 2020
Details are thin, but I guarantee it will be an all electric drivetrain with a gas generator.
PCs
The PC Is Back, Baby!
2-in-1s, convertibles, VR ready, gaming laptops, ultraportables. They're robust, affordable, experimental and not boring.
Razer Made A Gaming Laptop With 3 Screens
All The CES Laptops
Smart Things
No, Your Cool CES Tech Doesn't Have AI
The Draco 100 mph Racing Drone
Nest Connects With GE Connected Ovens To Shut Them Off If They Detect Smoke
Vivint's Sky Will Make Your Connected Home Truly Smart
A battery of sensors and devices and integration with Echo and Google Home. $99 up front and $50-$70 a month after that.
Sevenhug's Universal Smart Remote
Sounds great, a universal remote for all your smart homes stuff. You need wall mounted sensors and have to pre-program where everything is locate. I'll stick with my Google Home.
VR/AR
Asus Will Launch The Second Tango Phone
VR Footgear And The Opportunistic Dumb VR Peripherals
HTC's Tracker Turns Everything Into a VR Controller
HTC's Viewport VR App Store Goes Subscription
HTC's Wireless Adapter Works Well, Evidently