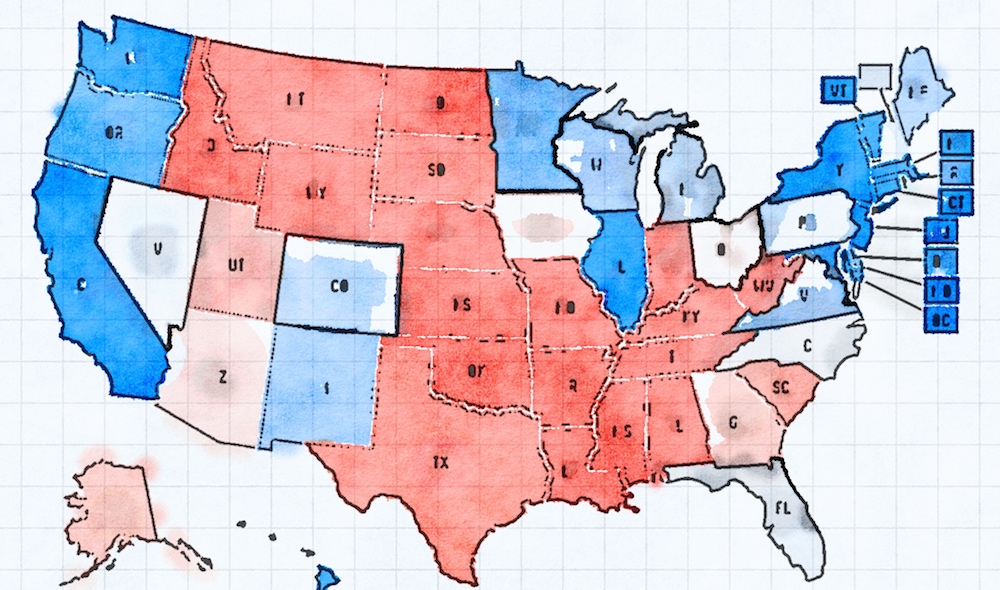 Last week we experienced the biggest failures of Big Data with the polls. We dive into why they couldn't accurately predict the outcome and what that might mean for future elections. We also talk about drones and VR (of course). See below for all the show notes.
Download #268: Accurately Predicting the Future
Subscribe to the Furlo Bros Tech Podcast ( iTunes )
Watch #268: Accurately Predicting the Future on YouTube
Become a Patron
This podcast is sponsored by listeners like you. Become a Fanboy starting at $1 per month. You can also be a Nerd, Junky or Maven; where each have their own level of reward. Learn More & Donate
Accurately Showing the Notes
Matthew shares his initial impressions of Google Home.
Instagram is going after Snapchat with some new features that will really attract content creators.
Instagram will now let creators add URL links, tag friends, and create Boomerangs in Stories
Happy or sad about the results, it's undeniable that the polls were wildly wrong. So what happened?
What Went Wrong With The Polls?
The Facebook Echo Chamber
Some Polls Were Getting The Numbers Right, They Just Didn't Trust It.
Drones will enable the on-demand future. Zipline is one example, and Google is working on many more. GoPro is just trying to keep them in the air.
Zipline raises $25 million to deliver medical supplies by drone
DELIVERY DRONES WILL MEAN THE END OF OWNERSHIP
GoPro Is Recalling Their Drone
Watch Them Crash!
Why they're crashing
VR is making inroads in the architecture. It's awesome!
VR Is Totally Changing How Architects Dream Up Buildings
HTC Will Sell a Wireless Dongle
Either we're going to hear a lot more about LeEco, or this will be the last you hear of them.
LeEco Will Slow Its Growth As It Runs Out Of Money