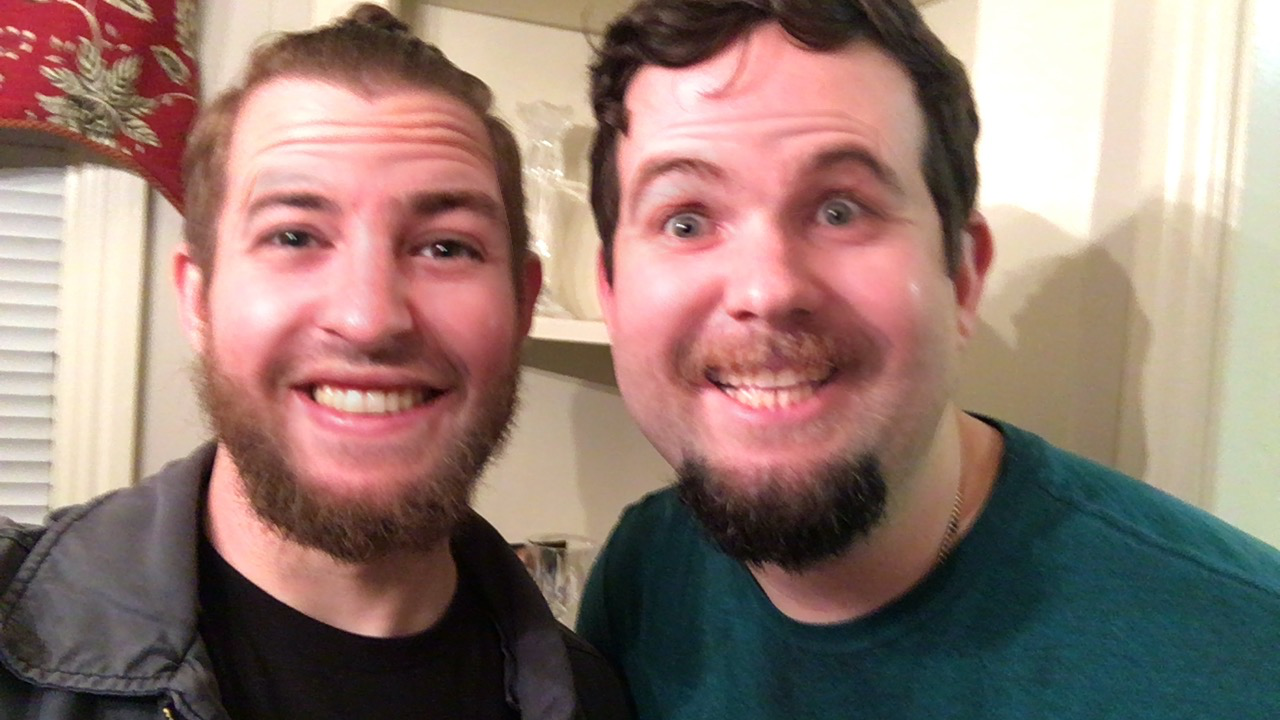 We're in the second week without James and nothing seems to be on fire yet, so that's good news. Things don't seem to be going as smoothly for Microsofts AI, though. Join Alex Grivette and I as we talk about Apple's big announcement this week, the collapse of Pebble and the struggles of Nintendo. We also take a look at the soon delivering Oculus, the shake up at Tinder and the success of Spotify. Finally we round out the with the future of smart TVs and the imminent financial collapse of the Silicon Valley.
Download #235: You Won't Believe What This Adorable AI Turned Into
Subscribe to the Furlo Bros Tech Podcast ( iTunes )
Get the show sent directly to you each week
Get facts and opinions you can use to show you're the tech expert.
Enjoy free and convenient listening while driving, doing chores and exercising.
Hear stories and factoids worth sharing while talking around the water cooler.
It's totally free. Sign up
Become a Patron
This podcast is sponsored by listeners like you. Become a Fanboy starting at $1 per month. You can also be a Nerd, Junky or Maven; where each have their own level of reward. Learn More & Donate
Show Notes of You Won't Believe What This Adorable AI Turned Into
Microsoft introduces an AI that show's us how quickly the world will end.
Microsoft AI taken down from Twitter 24 hours after coming online (Alex)
Apple made a big announcement this week and we cover all the new hardware and software.
Apple Announcement Overview (Matthew)
Apple Unveils the iPhone SE (Matthew)
Sticking To The 16Gb Model (Matthew)
Apple Unveils iPad Pro (Matthew)
Apple Watch Got A Price Cut (Matthew)
Apple Launches CareKit (Matthew)
Apple Takes A Swipe At Microsoft's 600 Million Device Brag (Matthew)
Apple Introduces Liam (Matthew)
Thing aren't going great for Pebble as the competition in their space really starts to heat up.
Pebble laying off 25% of workforce, a year after securing $20M in funding from Kickstarter (Alex)
Nintendo had a weird week. The Wii U's struggles were met with new success in mobile. Is this the future of Nintendo?
Nintendo Will End Production Of The Wii U (Matthew)
Or… They're Not Stopping. Who Knows (Matthew)
Nintendo Stock Jumps With Success Of Miitomo (Matthew)
Sony Plans On Making Games For iOS And Android (Matthew)
It's finally happening. The Oculus is shipping. Is any one receiving one? Can I come over and play with it?!
Oculus Starts Shipping Monday (Matthew)
Luck Already Hand Delivered The First (Matthew)
New management comes in trying to clean up Tinders app, but will that just ruin this apps… unique culture?
Tinder Gets Serious With Major Management Shake-Up (Matthew)
Congrats Spotify! 30 million is a ton of users, but we have questions about your numbers…
Spotify Hits 30 Million Users (Matthew)
This seems like bad news. Is this how the bubble pops?
VC's Pulling Out Of The Valley (Matthew)
Alex didn't enjoy beating this dead horse with me, but nonetheless here it is if you need a punching bag.
Facebook Will Stop Supporting BlackBerry (Matthew)
Vizio is a cool company, and they're trying to show us the future of the big piece of glass in your living room.
A New Type Of Smart TV (Matthew)
Chromecast Becomes Google Cast (Matthew)